Portrait of TANNETH IN VYTHUNIA: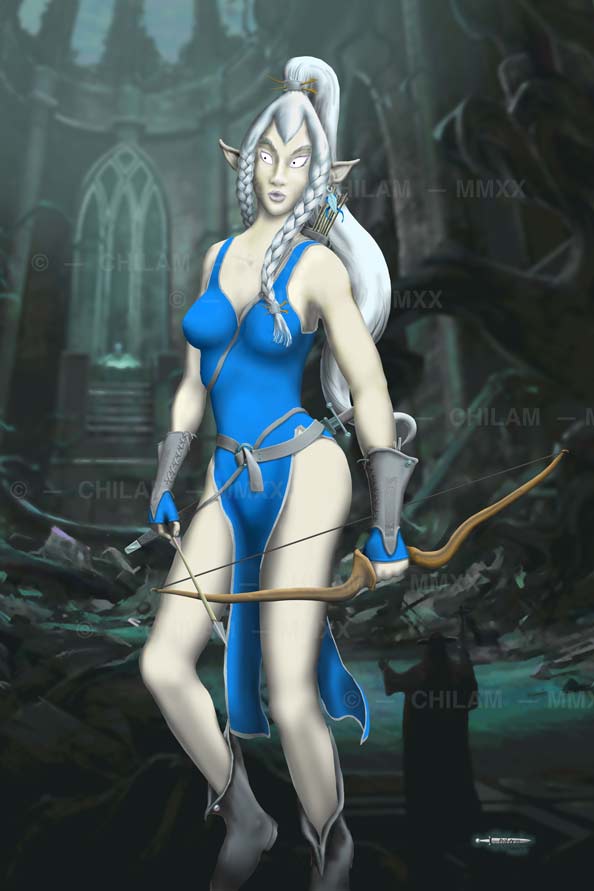 •
XXXXXXX
THE ILLUSTRATED WORLD OF



Photoshop™ - - - 2020


PRINTS: 12" x 18"; Matted to 16" x 20" in blue or white; Run = 25
$35
RACE:
VAQLORII
GENDER:
FEMALE
HEIGHT:
15.25 Hands (5' 1")
WEIGHT:
6 Stone, 6 Lbs (90 Lbs)
OCCUPATION:
SORCERESS / THIEF
WEAPONS of
CHOICE:
SABRE, SHORTBOW
STAFF, WANDS
MAGICAL
DISCIPLINES:
ARCANA,
SORCERY
STATUS:
ALIVE
Tanneth is a bit of a dilettante: part-time sorceress and part-time thief, she has a penchant for getting herself and her friends into and out of trouble. Here in the ruins of ancient Vythunia, it is no different. Tanneth and party seek the lost tomb of King Dringomel. Here they find and explore the decaying remains of the grand shrine of Dringomel's self-apotheosis. In the background, Culhane the cleric notices the statue of the long-dead king.
GO TO THE 'MAGICAL GIRLS' PAGE
RETURN TO THE 'TANNETH' PAGE
Detail of TANNETH IN VYTHUNIA: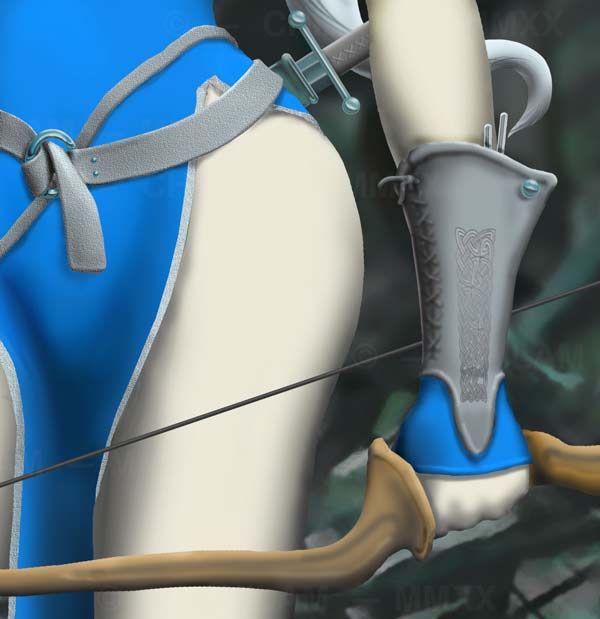 DETAILS TO NOTE:
Belt ring (not a buckle), Texture of belt, Lacing & Celtic knotwork on bracers, Sword blade & handle (with stitching), Thieves' tools tucked in bracer, Silver trim on dress, Shaping of Bow.