A WORLD OF
HEROISM AND ADVENTURE:
FLAVIUS FRANCISCUS, PALADIN


-----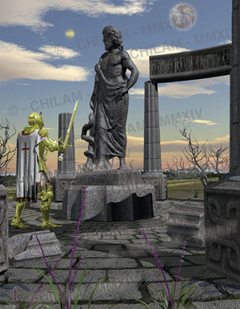 HEROISM INCARNATE:
Flavius Franciscus, heroic knight of Orem. Wearer of the golden armour. Wielder of the legendary Holy Sword Deus Irae. Rider of the Caelohippus (Divine horse) Alcegon. Slayer of the great dragon Golgoleth, champion of justice.
This famous and heroic warrior is member of the Knights Justiciar, an order of devout knights dedicated to righting injustices throughout Varzuun.
Being a paladin is more than just being a great fighter; It is about being a humble servant of the most high God, A-nak. The devout Flavius always starts and ends his day in prayer, kneeling before the altar of A-nak.
CLICK ON THE IMAGE TO SEE MORE OF
FLAVIUS

DEUS IRAE
(SWORD OF
FLAVIUS)
GUEST BOOK: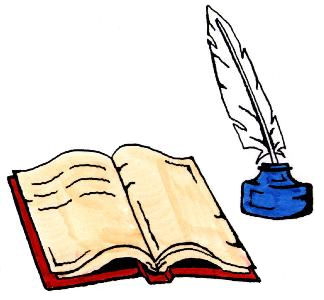 Please sign.
A WORLD OF
DANGER AND INTRIGUE:
ANVILUS NÖIRE, ANTIPALADIN


-----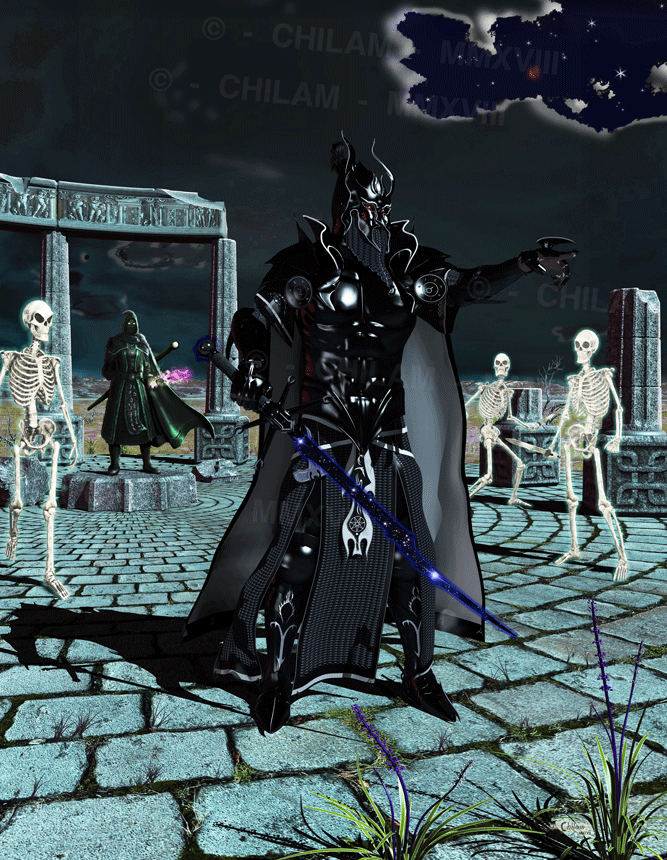 EVIL INCARNATE:
As one of the greatest swordsmen in history, he wields the hideous unholy sword, Apollyon, an ancient arcane artifact whose blade is a rip in the very fabric of the space-time continuum itself; However, this sword's most devastating power lies in its ability to access the power and abilities of all the other arcane artifacts.
This fearsome warrior was once thought to be nothing more than a folk-tale from Varzuun's past, but he has appeared once again to thwart the plans of Flavius and friends and threaten the sanctity of Varzuun with his tyranny. Riding the evil black dragon Tyranthus and wielding the fearsome evil sword Apollyon, he crushes any who stand in his way or attempt to oppose his dark agenda.
CLICK ON THE IMAGE TO SEE MORE OF
ANVILUS