Photoshop™ --- 2020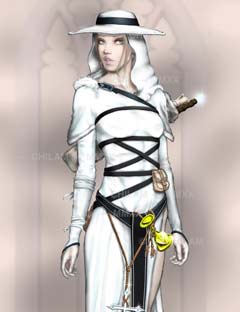 THE HEALING POWER OF FAITH AND MEDICINE:
Mederial Sister Bronwyn is a young priestess-in-training under Tertius Culhane. She assists with healing ministrations and rituals, including triage, medicines, salves (ointments), balms, poultices, herbs, potions and the sacred magic of the Arch-Seraph Sanctus Ranulphus. She was Draven's first crush.

Photoshop™ --- 2020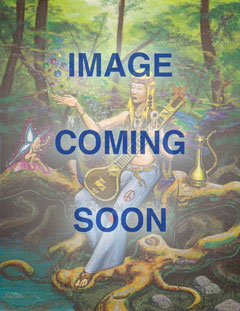 THE DRYAD: SPIRIT OF THE GREAT TREE:
The DRYAD is the spirit and guardian of The Great Tree. Seemingly innocent and gentle, this powerful Fae-like being is the life-essence of the Great Tree and calls upon great magic and charms to protect the tree and the magically enchanted Seruncil forest.
Any who wish to climb The Tree must first venerate The Tree and then get the Dryad's permission.

Photoshop™ --- 2014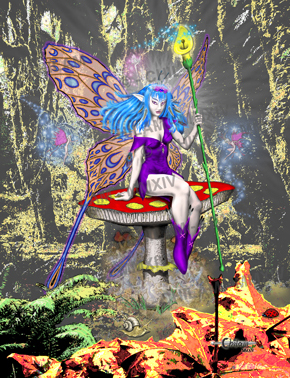 THE DEMI-MONDE OF THE FAE:




The mysterious magical Fae dwell in the strange half-world between heaven and earth. The beautiful Thiassi, Queen of the Faeries, holds sway over both the SEELY and the UNSEELY courts. She must be convinced to show Flavius & friends how to find the hidden lair of the Unicorn Oracle.



>

Pen & Ink on Paper™ --- 2008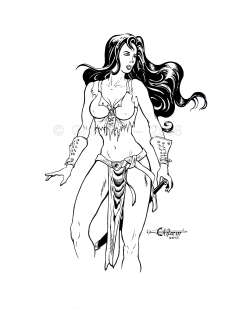 CYRENA IN DESERT GARB
Though not a spell caster or magic user, Cyrena is a very skilled, impressive swordswoman of the Mellusine order of knights and it is she who gives Draven the ancient Book of the Draken.