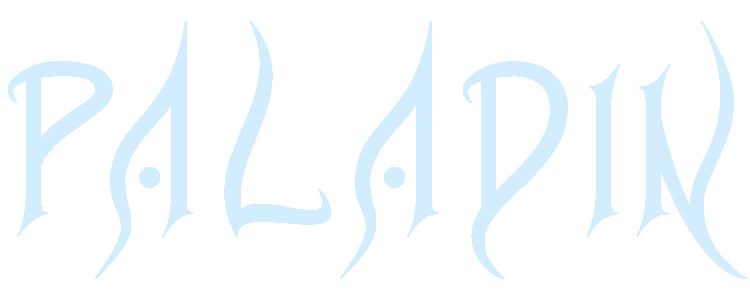 THE EPIC TALE OF
FANTASTIC VARZUUN

BY






Order your KINDLE™ E-book copy
in Canada at AMAZON.CA $4.90 CAD
& in USA at AMAZON.COM $3.75 USD

Order your paperback copy
in Canada at AMAZON.CA $19.63 CAD
& in USA at AMAZON.COM $14.99 USD
Spend some quiet time with PALADIN !

Enjoy the adventure !
THE FIRST NOVEL IN


A SWORD & SORCERY
FANTASY ADVENTURE BY

SOME MEN ARE BORN TO BE HEROES
After receiving troubling visions of a fearsome dragon and a mysterious magic sword, a devout and chivalric knight sets out on an arduous quest across a rugged austere land to find that ancient weapon and to free the land of the dragon's tyranny. On the way, he makes friends and enemies, learns of prophecies and deception, faces mobs and monsters and gets both help and resistance from unlikely sources. All the while, his young squire is coming of age and seeks to be not just a knight in his own right, but a special breed of knight called PALADIN.
Paladin is a moving, captivating, allegorical tale set in a richly textured land of monsters, magic and intrigue. It is a story of the people of three great races coming together to overcome terror, adversity, overwhelming forces and odds stacked against them, a sword-and-sorcery fantasy adventure where colourful characters face not only the challenges surviving in this peril-fraught world, but moral dilemmas as well. Through several adventures and escapades, they grow mentally, physically and spiritually. One man, with a little help from his friends, must find within himself the leadership, compassion, and fortitude to survive fantastic Varzuun.
"Both hero's adventure and coming of age story, PALADIN is an absorbing read
played out in a richly imagined world of religious ritual, dragon lore, and natural magic."
- Eileen Kernaghan, Author of
Sophie, in Shadow and The Snow Queen


SELF-ISOLATING AND
NOTHING TO DO ?


Take good care of yourself and
Treat yourself to a fabulous new adventure:
READ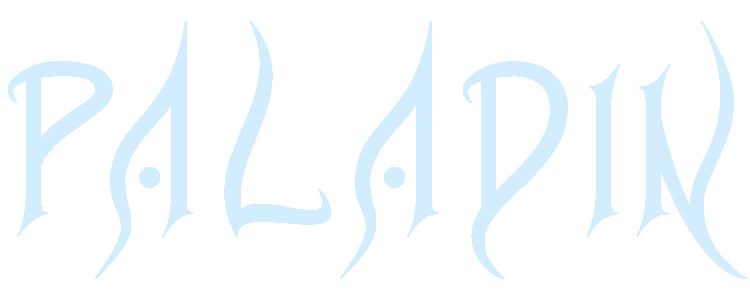 Coming Soon:
Author Reading and Signing
Check here for details


GUEST
BOOK:

PLEASE
SIGN