Desert Trek
Acrylic on Canvasboard , 2003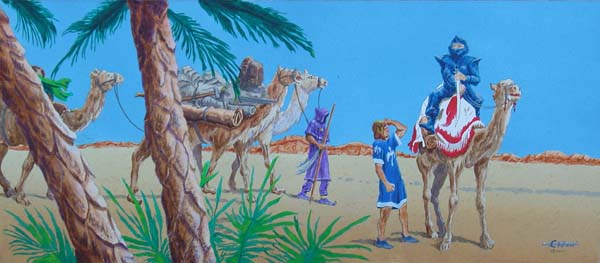 ⬆ An Oasis in the wastes of the Al Zaqara desert. Cyrena (on camel), Draven, and the Rubann Dharmuzz search the ancient ruins of Al Zaqara for the lost remnants of the Spring of Naskar.
Draven Visits the Temple of St. Dharmuzz
Acrylic on Canvasboard, 2003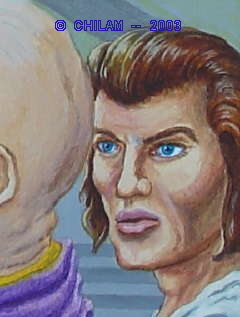 ⬆ A close-up of Draven's face,
in the painting
Draven Visits the Temple of St. Dharmuzz
Weaponry of the Draken Knights
Digital (Photoshop™), 2022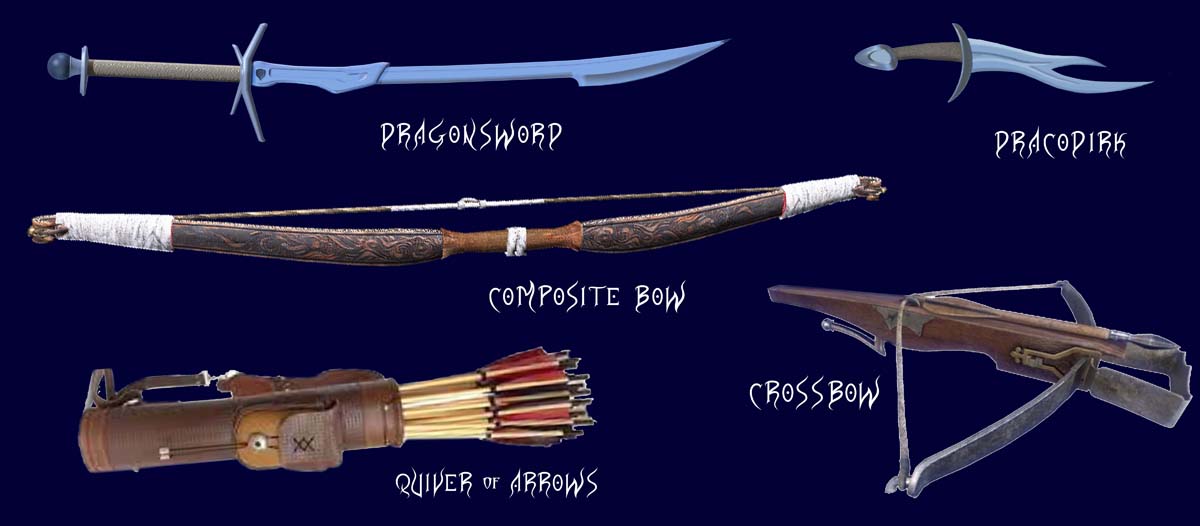 ⬆ Bows and crossbows are the prime weapons of the Draken Knights, as they can shoot targets from the air, but when on land, they use the Dragonsword. It has an extended handle, meant for use against very large monsters, and a long serrated blade for the intimidation factor. The Drakodirk is solely for use in duels, against anyone who would dare challenge the authority of the Draken Knight, including, if necessary, another Draken.