Portrait of TANNETH: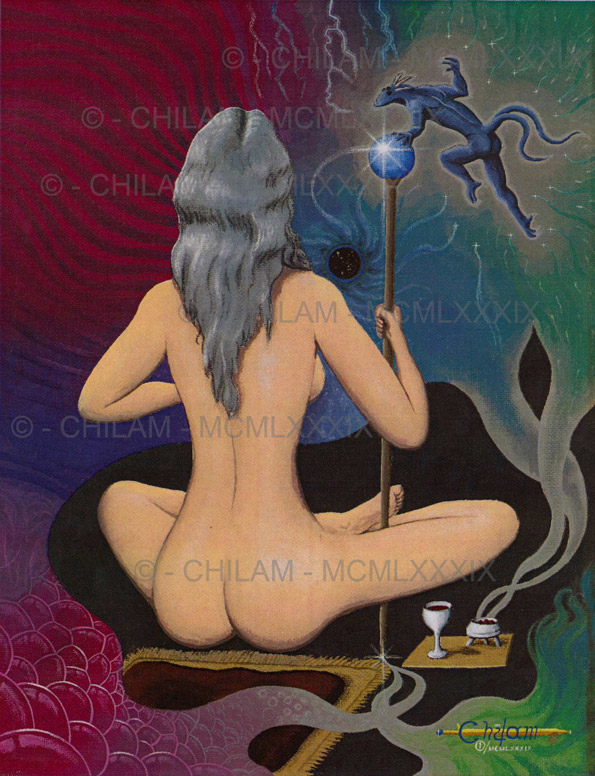 •
XXXXXXX
THE ILLUSTRATED WORLD OF

TANNETH CALLS
HER FAMILIAR

Acrylic on Canvasboard - - - 1989


PRINTS: 8"x10"; Matted to 11" x 14" in dark blue; Run = 15
$25
RACE:
VAQLORII
GENDER:
FEMALE
HEIGHT:
15.25 Hands (5' 1")
WEIGHT:
6 Stone, 6 Lbs (90 Lbs)
OCCUPATION:
SORCERESS / THIEF
WEAPONS of
CHOICE:
SABRE, SHORTBOW
STAFF, WANDS
MAGICAL
DISCIPLINES:
ARCANA,
SORCERY
STATUS:
ALIVE
The sorceress sits at the very edge of the Sea of Chaos seeking a guide to this strange and disturbing place. She decides to call forth a familiar. Had she been on Varzuun at the time, a cat or a toad or an owl might have answered the call; but here in this dangerous outer plane, she finds a Molokoth, a strange little creature indiginous to the realm of Chaos.
GO TO THE 'MAGICAL GIRLS' PAGE
RETURN TO THE 'TANNETH' PAGE
Detail of QAAZ, TANNETH's FAMILIAR: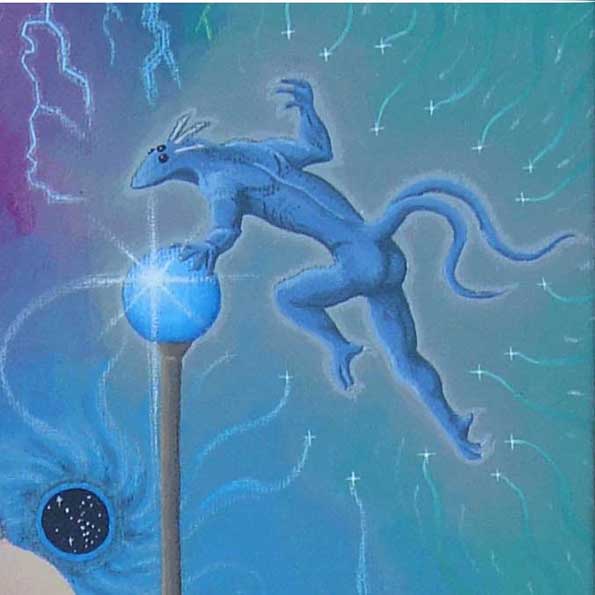 DETAILS TO NOTE:
XXXXXXX