Portrait of TANNETH IN THE CHAOS LANDS: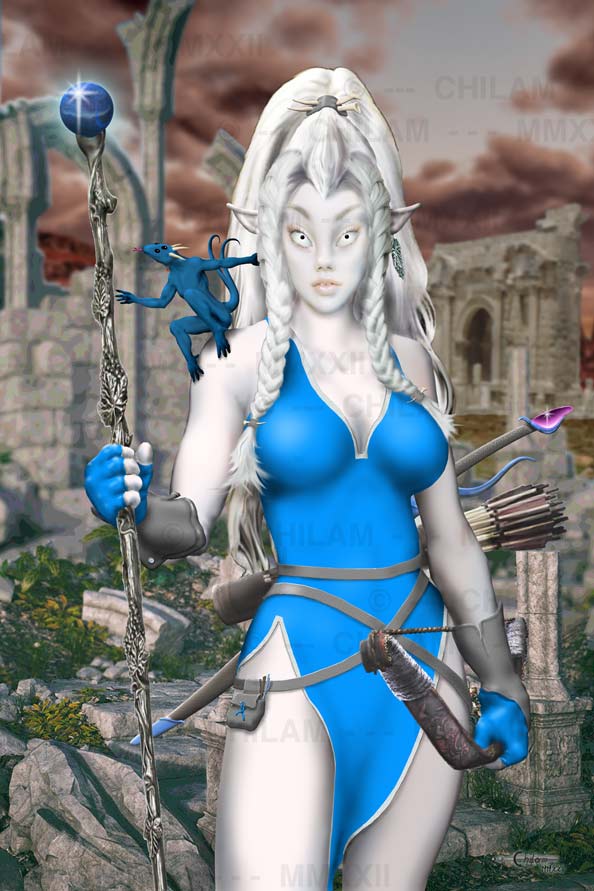 •
XXXXXXX
THE ILLUSTRATED WORLD OF




Photoshop™ - - - 2022


PRINTS: 16"x 24"; Framed in black; Run = 25
$139
RACE:
VAQLORII
GENDER:
FEMALE
HEIGHT:
15.25 Hands (5' 1")
WEIGHT:
6 Stone, 6 Lbs (90 Lbs)
OCCUPATION:
SORCERESS / THIEF
WEAPONS of
CHOICE:
SABRE, SHORTBOW
STAFF, WANDS
MAGICAL
DISCIPLINES:
ARCANA,
SORCERY
STATUS:
ALIVE
After discovering and recovering the Orb of Time, Space, and Consciousness. and becoming attuned to it, Tanneth finds herself in one of the outer realms known as The Chaos Lands. In desperate need of a guide to this strange and dangerous plane of existence, Tanneth puts forth a call for a Familiar. A Molokoth, a creature indigenous to this weird realm, answers the call. His name is Qaaz. He always hangs close to Tanneth. Between the two, and the orb, later attached to the Staff of the Chaos Lands, they must find a way back to Varzuun.
GO TO THE 'MAGICAL GIRLS' PAGE
RETURN TO THE 'TANNETH' PAGE
Detail of TANNETH IN THE CHAOS LANDS: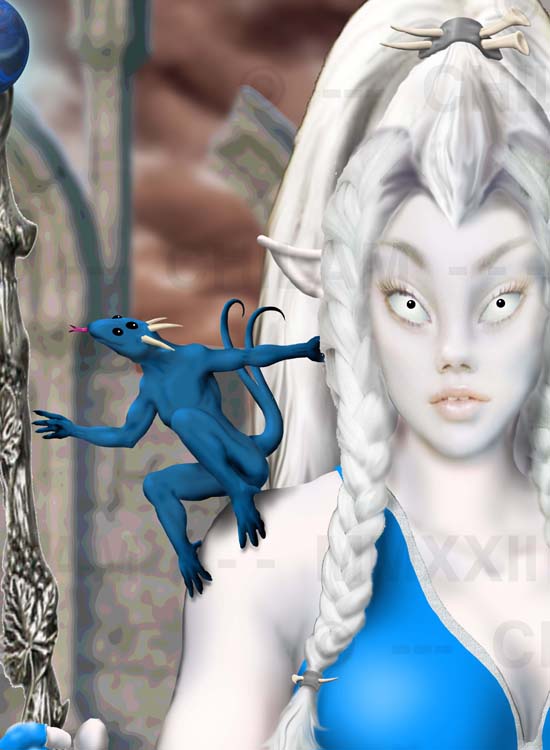 DETAILS TO NOTE:
The MOLOKOTH (small creature on her shoulder), Texture of the Staff, Sword blade & handle (with texturing), Thieves' tools tucked in belt pouch, Silver trim on dress, Shaping of Bow.