Portrait of TANNETH AND THE TENDRILLATOR: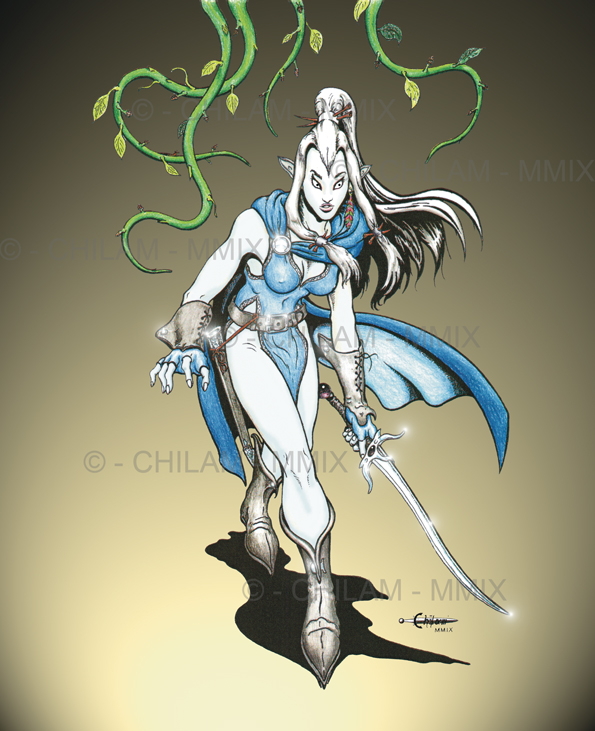 •
XXXXXXX
THE ILLUSTRATED WORLD OF

TANNETH AND THE
TENDRILLATOR

Pen and Ink and Photoshop™ - - - 2009


PRINTS: 8" x 10"; Matted to 11" x 14" in blue or white; Run = 40
$25
RACE:
VAQLORII
GENDER:
FEMALE
HEIGHT:
15.25 Hands (5' 1")
WEIGHT:
6 Stone, 6 Lbs (90 Lbs)
OCCUPATION:
SORCERESS / THIEF
WEAPONS of
CHOICE:
SABRE, SHORTBOW
STAFF, WANDS
MAGICAL
DISCIPLINES:
ARCANA,
SORCERY
STATUS:
ALIVE
While exploring the dragon's lair, Tanneth is unaware of an animate plant monster on the cave ceiling. It stalks her. (Pardon the pun.)

With her penchant to wander off and snoop, it is not surprising that young Draven, the first to notice her missing, has to find and rescue her.
GO TO THE 'MAGICAL GIRLS' PAGE
RETURN TO THE 'TANNETH' PAGE
Detail of TANNETH AND THE TENDRILLATOR: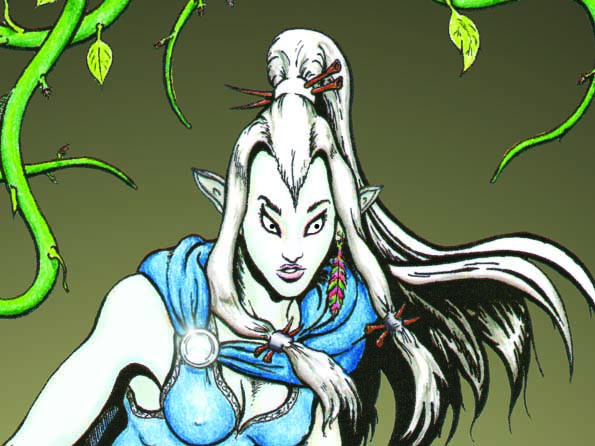 DETAILS TO NOTE:
XXXXXXX